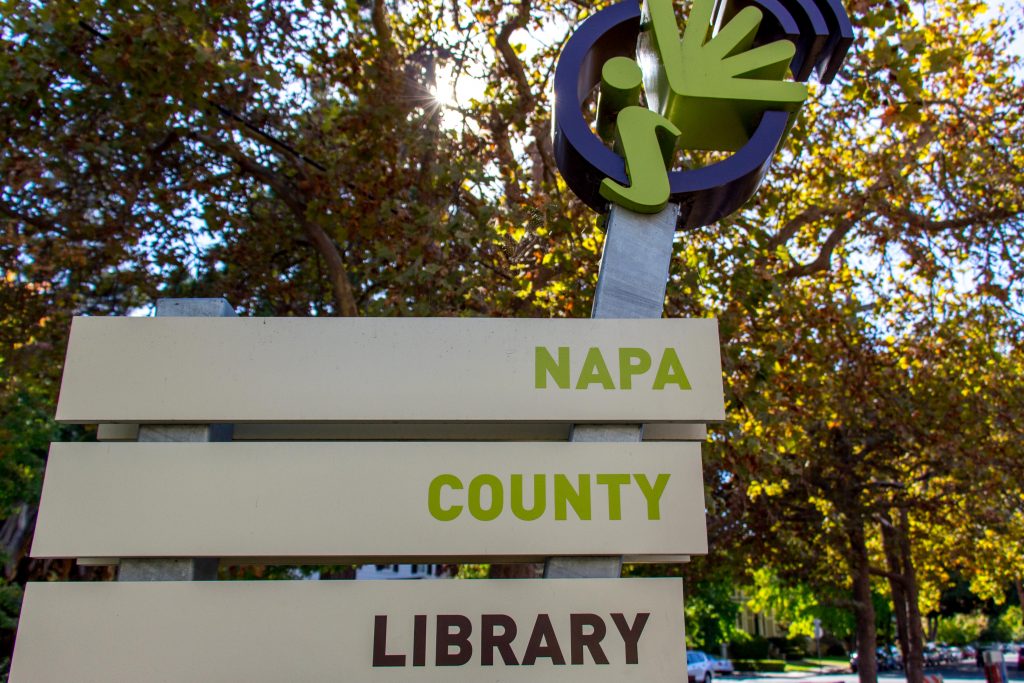 Friends of the Napa Library was organized in 1969 to support the Napa Main Library. Over the years, membership has grown to more than 1,000 members.
The Friends is tasked primarily as a fund raising organization to help support new and ongoing library  programs.
Our main sources of funding are memberships and our quarterly book sales.  Memberships are for the entire family and entitle you to attend the first day, "members only day", of the book sales. Please click here to visit our Membership Page for more information and to join on-line via PayPal.
Book sales are held four times a year and span 9 days.  In a successful year, our annual Book Sale revenue can exceed $100,000.
These revenues enable us to support the library in many different areas including:
help funding materials for the collection
sponsoring programs for children
assisting the Library in hosting special events
maintaining an association of persons interested in libraries
focusing public attention on the library and demonstrating political support on library issues
supporting and cooperating with the library in developing and maintaining library services and facilities for the community
supporting the freedom to read as expressed in the American Library Association's Library Bill of Rights and the Freedom to Read Statement
---
Below is the list of our current Board of Directors.  We currently have three open positions.  If you are interested in serving please  click here or visit our Contact Page and fill out the form provided. We will contact you as soon as possible to begin the next steps.
2018-2019 BOARD OF DIRECTORS
Officers
Anita Lees – President
Robert Martin – Vice President
Skip Keyser – Treasurer
Will Spence – Assistant Treasurer
Kathy Martin – Corresponding Secretary
Kathy Oates – Recording Secretary/Parliamentarian
Directors
David Abbott
Lori Bowling
Sandy Ellis – Book Sale Chair
Sandy Fagen
Jeanine Layland – Web Master
Lee Milovich – Membership Co-Chair
Pat Milovich – Membership Co-Chair
Barbara Stone
Marilee Talley – Public Relations Chair
Open Position
Open Position
Open Position