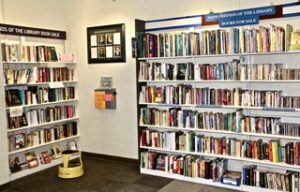 Familiar with the Friends on-going lobby book sale?
We are excited to announce it is getting a face lift for the holidays. Starting on Monday, December 7, you will find the lobby book sale stocked with Better Children's Books (really good stuff) and Better Gift Books for the holidays.
A Great opportunity to do both your Christmas shopping and support the on-going work of the Napa Friends of the Library. Stop by when you visit the library.
Shopping hints: the Lobby Sale is on the honors system and we take cash or checks made out to FOL Napa.
---